Bio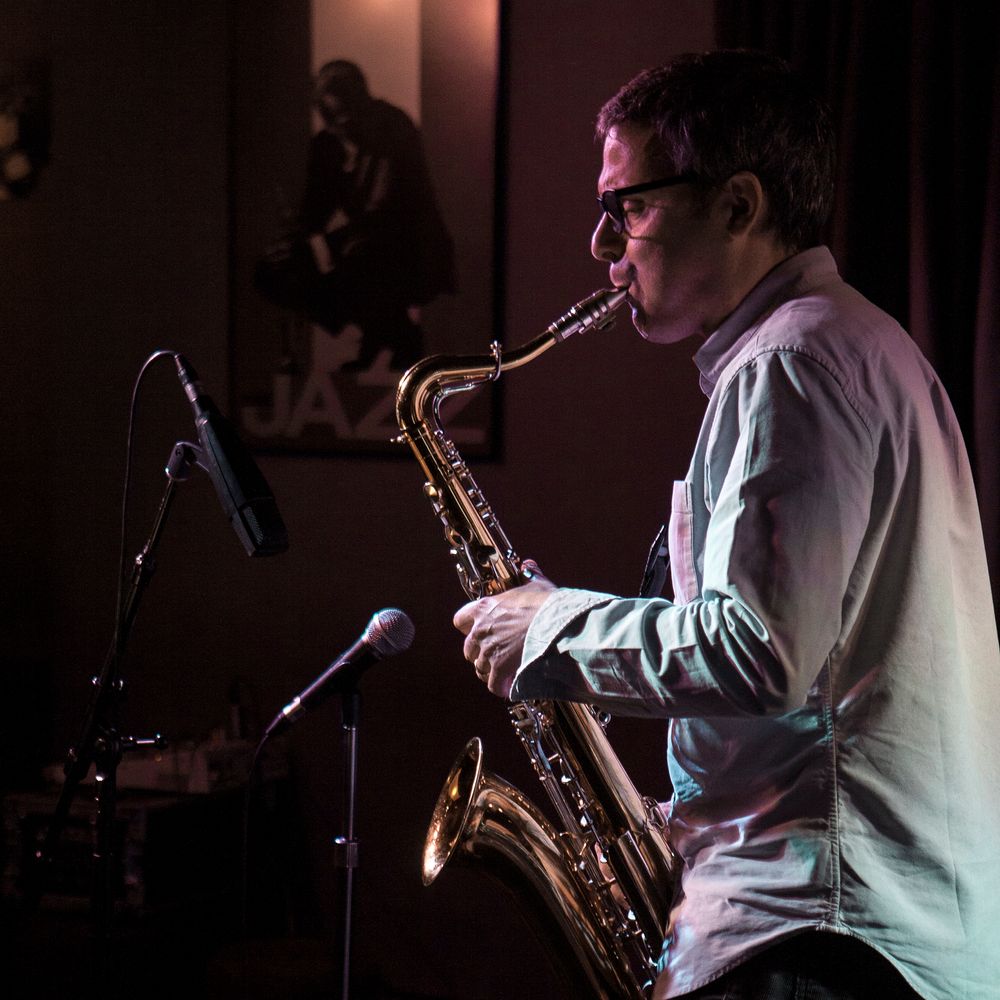 Pedro Moreira
Saxophonist, composer, conductor and teacher at the Escola Superior de Música de Lisboa. He has a degree in jazz from New School University and a master's degree in composition from Mannes College of Music, in New York. He performed with his group in many Portuguese venues and festivals, as well as in several countries, in Europe, America and Africa (France, Spain, Germany, Greece, USA, Côte d'Ivoire, Angola, Mozambique). He also collaborated with the groups of Bruno Santos, Nelson Cascais, André Fernandes, Zé Eduardo, among others.
He conducted the Big Band of the Hot Clube de Portugal, European Youth Jazz Orchestra, Lisbon Metropolitan Orchestra, Portuguese Symphony Orchestra, Orchestutópica, Orchestra of the Algarve, Orchestra Angrajazz, Modern Ensemble of the National Conservatory and Jazz Orchestra of the Conservatory of Madeira.
His music was performed by the Matosinhos Jazz Orchestra, Porto Casa da Música Symphony Orchestra, Portuguese Symphony Orchestra, Apollo Saxophone Quartet, Lisbon Contemporary Music Group, Drumming Percussion Group.
He also writes music for the theater, having collaborated with Marco Martins, Beatriz Batarda and others.
He was director of the Escola Superior de Música de Lisboa, as well as coordinator of its jazz department. He was also director of the Luíz Villas-Boas School of the Hot Clube of Portugal. He also taught at the National Conservatory of Lisbon, Piaget Institute and Jazz program at the Conservatory of Madeira.
As an arranger he collaborated with Camané, Cristina Branco, António Zambujo, Pedro Abrunhosa, Milton Nascimento, Sílvia Perez Cruz, Rodrigo Leão, Xutos e Pontapés, GNR and many others.